re-posted with dial-in details.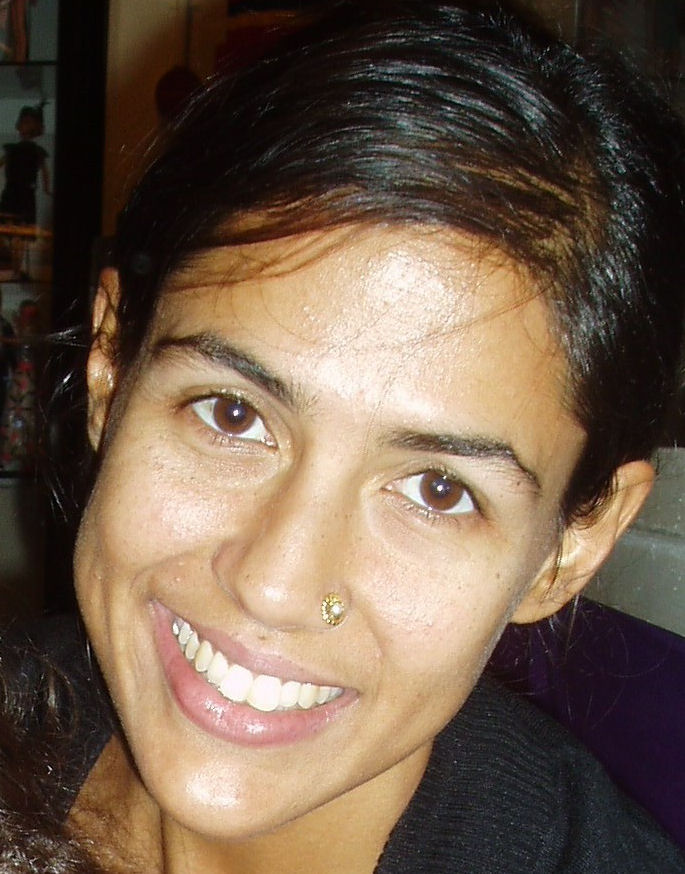 Welcome to see an invited talk by eHealth@NICTA on 4 October, 2011 at 4-5 pm. Please find details below and distribute this invitation among your colleagues.
Note: The event will have video conference, tele conference, and live streaming options. The video can be viewed afterwards too. The details will be available here by Oct 1.
TIME
Tuesday 4 October, 2011
4-5 pm (Canberra time)
PLACE
NICTA Canberra Research Laboratory
Board Room, 2nd Floor
Tower A, 7 London Circuit, Canberra City, ACT 2601, Australia
SPEAKER
Sumithra Velupillai , Fil. Lic.
Department of Computer and Systems Sciences (DSV)
Stockholm University
Sweden
Levels of Knowledge Certainty for Diagnoses in Swedish Clinical Records
ABSTRACT
Different levels of knowledge certainty, or factuality levels, are expressed in clinical health record documentation. This information is currently not fully exploited, as the subtleties expressed in natural language cannot easily be machine analyzed. Extracting relevant information from knowledge-intensive resources such as electronic health records can be used for improving health care in general by e.g. building automated information access systems. We present an annotation model of six factuality levels linked to diagnoses in Swedish clinical assessments from an emergency ward. Our main findings are that overall agreement is fairly high (0.7/0.58 F-measure, 0.73/0.6 Cohen's κ, Intra/Inter). These distinctions are important for knowledge models, since only approx. 50% of the diagnoses are affirmed with certainty. The resulting corpus has been used for training and evaluating and automatic classifier using Conditional Random Fields and local context features. Preliminary results are promising (0.699 F-measure), merging intermediate annotation classes improves results further (0.762 F-measure).
CV
Velupillai is a PhD student at the Department of Computer and Systems Sciences at Stockholm University since April 2007. She successfully defended her Licentiate Thesis Swedish Health Data – Information Access and Representation on the 6th of October, 2009. Velupillai is also affiliated with the Swedish National Graduate School of Language Technology (GSLT), has participated in several research projects, and is currently part of the Nordic research network HEXAnord. Velupillai has a background in Computational Linguistics and specializes in research covering both Language Technology, Information Access and Health Informatics. Velupillai has published and presented eighteen articles in renowned international conferences and journals. She is currently visiting NICTA in a joint collaboration effort with Dr. Hanna Suominen and Dr. David Martinez. This project is related to the NICTA research discipline of machine learning and funded by the NICTA business area of eHealth.
CONTACT DETALS
Sumithra Velupillai
PhD Student
Department of Computer and Systems Sciences, DSV
Stockholm University
Forum 100
164 40 Kista
Tel: +46 8 161174
WWW: http://people.dsv.su.se/~
Dial details:
VC Details:
Conference Name: NICTA-Sumithra Velupilai Webcast
Start: 04/10/2011 04:00 PM
End: 04/10/2011 05:00 PM
VC Dial in: 61262112669
To join the VC via IP dial 202.158.195.138
Conference Selection:
To select and enter your conference use your far end camera button and enter the
conference ID of: 2669 followed by a hash #
Note if the keypad does not appear press # then enter your conference ID followed by #
To watch the VC conference through your Internet browser go to:
Live Streaming: visit http://vmc.aarnet.edu.au and click on the "Live Now" tab.
To join by phone:
dial +61262112669 (International Format) or:
For dialing within Australia subtract the +61 and add a 0 ie (02) 6211xxxx